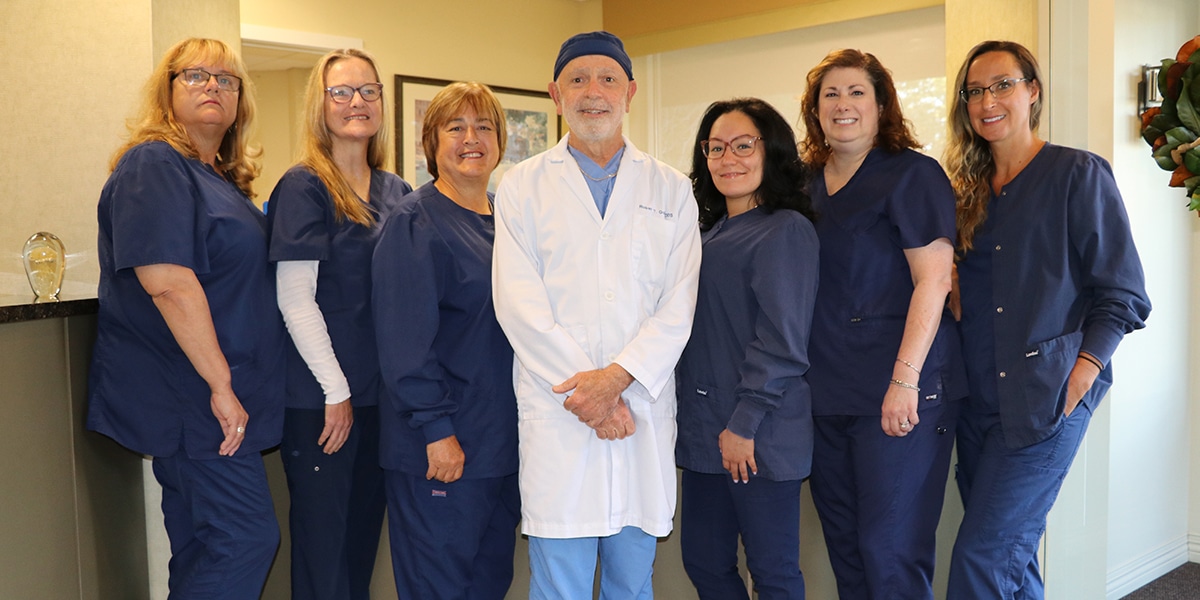 ---
---
Elizabeth Sheridan
---
Treatment Coordinator
---
I have been in dentistry for over 30 years; 25 of those years, I have had the pleasure of working with Dr. Golia. When I started working with Dr. Golia, I was his chairside assistant. As I became more proficient in my abilities, I took on added responsibilities such as laboratory assistant along with supply ordering. Recently, I have evolved to the position of Treatment Coordinator. I manage Dr. Golia's schedule and interact with all patients along with many different specialists. I also oversee and advise our current chairside assistants. This position has allowed me to use the knowledge and experience I have gained from Dr. Golia. With the knowledge I have gained, I am able to create the most personal experience for all of our wonderful patients. Dr. Golia is a doctor who practices with very high standards. His passion for outstanding dentistry, along with his dedication to teaching at Yale sets the bar high for us all.
When I'm not working I enjoy movies, theater, traveling, and spending time with family and friends.
---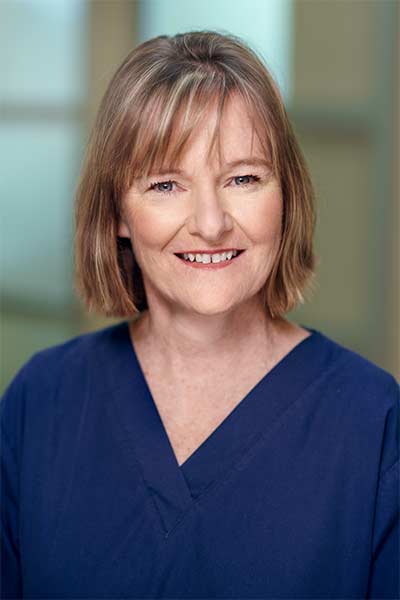 ---
Mary Dobb
---
Dental Assistant
---
Dr. Golia saw my potential as a very good dental assistant when I started working for him nine years ago. He would always push me and challenge me to do better and be better. He has taught me so much. Today, I can't imagine working with anyone else. I am very proud of the work Dr. Golia does. He is 100% a perfectionist and his patients can be assured of his full attention and care. In addition to my own personal journey, working alongside Dr. Golia for the last nine years has helped reshape me into a more confident human being and someone who loves to go to work each day.
I love being an integral part of our team. The most rewarding part of my day, is keeping a busy day running smoothly. Staying organized is key. I am fulfilled when I am working beside Dr. Golia, flowing through procedures with focus on patient comfort and trying always to anticipate Dr. Golia's next step.
I am happily married and am blessed with an amazing son. I love to cook and read. I have a passion for running and in the warmer months, I can be found in my garden. I work at keeping life simple and to strive to be happy and grateful for what I have.
---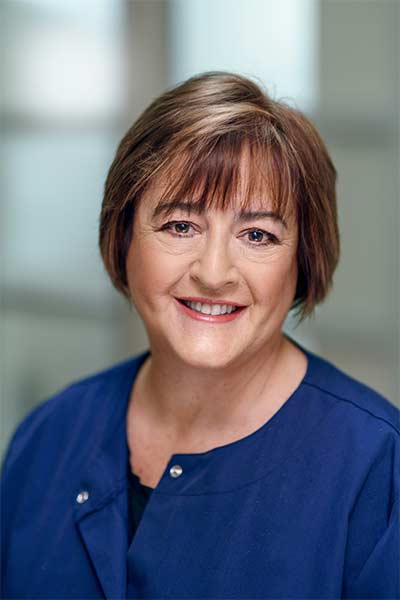 ---
Brenda Ruggiero
---
Registered Dental Hygienist
---
I started out my dental career as a Dental Assistant after receiving my certificate from Briarwood College. This is where I discovered my love for dentistry and the vital role oral health plays in overall health.
I continued my education at the University of Bridgeport, Fones School of Dental Hygiene where I graduated with a BS in Health Sciences. I received the Dr. Paul P. Liscio Award for outstanding Community Dental Health.
Throughout my dental hygiene career, I have always been very active on a component, state and national level. I've even had the privilege of serving as President of the Connecticut Dental Hygiene Association and represented the Register Dental Hygienists (RDH) in Connecticut on a national level.
Clinically, I am very passionate about all aspects of dental hygiene. Throughout my career, I have specialized in periodontal soft tissue management and implant therapy. I enjoy being proactive and seeing current as well as new clients from adolescences to adults. I enjoy discussing new aspects of dental hygiene during these ever-changing technological advances and paradigm shifts. Today, the field of dental hygiene focuses greatly on the oral systemic link as it relates to our overall health.
I enjoy spending my free time with my wonderful husband, Richard, and two terrific daughters, Margaret & Natalie, at our family-owned and -operated Paradise Hills Vineyard & Winery. I take pleasure in being outside in the fields, tending to the vineyard, feeding my chickens, and greeting visitors who are interested in agriculture and viniculture.
It is an honor and privilege to be a part of Golia Dental and his outstanding staff. Where we have the pleasure of taking care of our family of patients. I love being on board with this wonderful team and bringing my knowledge and expertise to this exceptional practice.
---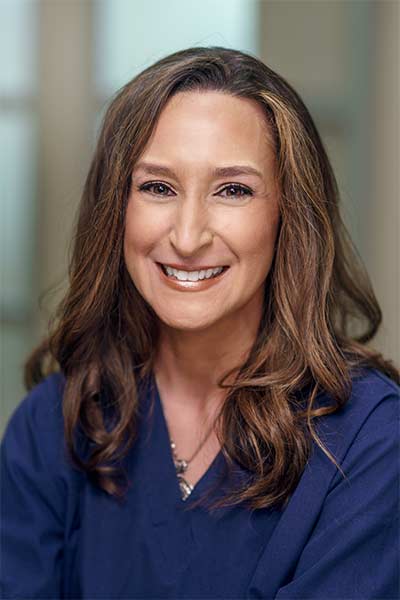 ---
Bethany Ayoub
---
Registered Dental Hygienist
---
I graduated from the University of New Haven's Dental Hygiene program at the top of my class over five years ago. I am originally from wild, wonderful West Virginia and hold a Bachelor of Arts degree in Psychology from West Virginia University. Although I came into the dental field later in life, I love my profession and feel my background enables me to provide high-quality care in a relaxed atmosphere. I cherish volunteering my clinical skills and do so regularly for CT Mission of Mercy and Give Kids a Smile. I live in Milford with my husband, Albert, and our three young children, Sean, Sophia, and Chloe. In what little free time I can find, I enjoy Pilates, reading, and crocheting.
---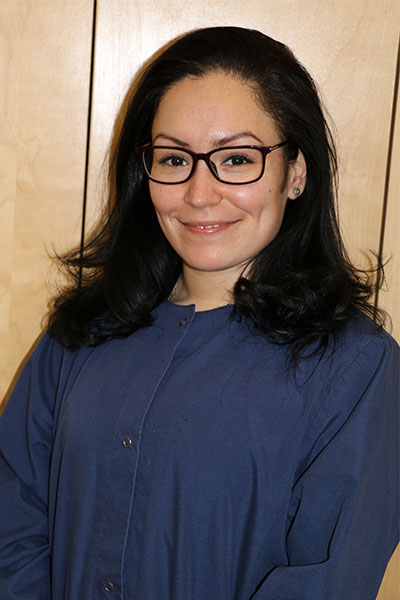 ---
Janelle Nieves
---
Dental Assistant
---
I am the newest member of the Golia Dental team. I joined this amazing team in June of 2019. I graduated from the Porter and Chester Institute Dental Assisting Program. I love being a Dental Assistant. I provide high quality care with a gentle and compassionate bedside manner.
I live in Hamden with my boyfriend, Mike and two kids, Calogero and Yesiel. I enjoy spending time with my family and cat Leo. When I'm outdoors I enjoy camping, paddle boarding and kayaking. I love sunbathing in the summertime with a good book.
---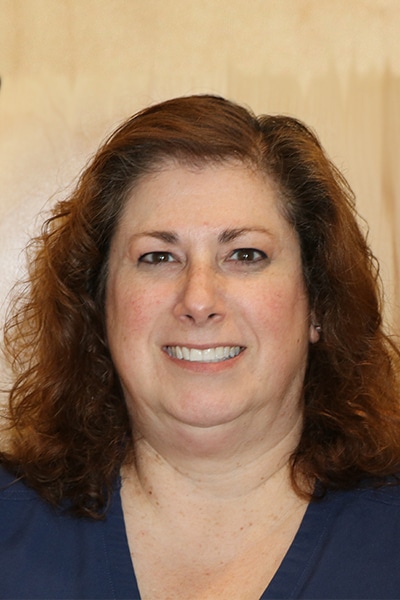 ---
Lisa Schachter
---
Receptionist, Patient Coordinator
---
I recently joined Dr. Golia's team as a receptionist and patient coordinator. I have been in the dental field for over 15 years and enjoy it very much. I am looking forward to meeting all the patients and providing them with the excellent service and care they are accustomed to. I feel honored and privileged to be a part of Golia Dental and this wonderful team of professionals.
I live in Hamden with my husband Mark and son Matthew. When I am not working, I enjoy spending time with my family and creating artistic creations in my studio.
---